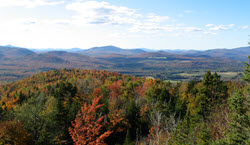 Making your data come alive!
Geographic Information System (GIS) Analysis and Mapping
Interactive web mapping using ArcGIS Online
Mobile Mapping
Data Collection using ArcGIS Collector
Nutrient Modeling and Watershed Management
Making your data work for you!
Productivity Management
Process Analysis
Database Design using Microsoft Access, ASP.net and SQL Server
Information Management
Technical Training
Helping businesses thrive through:
Project Planning and Management
Data Analysis and Information Management
Technical Training - Microsoft Access, SQL, Excel, Word, Powerpoint, Project, Custom Software & Systems
Technical Writing - User Guides, Software Documentation, Custom Training Materials
Website Design - An online, interactive presence -Clean, responsive design using the Joomla Content Management System (CMS), CSS and HTML - for a site that's easy to manage and maintain.
Designed to work well with mobile devices.
Office Automation and Productivity Solutions
Virtualization using VMware and Hyper-V

The Genesee River Basin Sediment and Nutrient Reduction Plan final report was completed at Genesee RiverWatch in August of 2018. Please see the report and story map that illustrates some of our work.